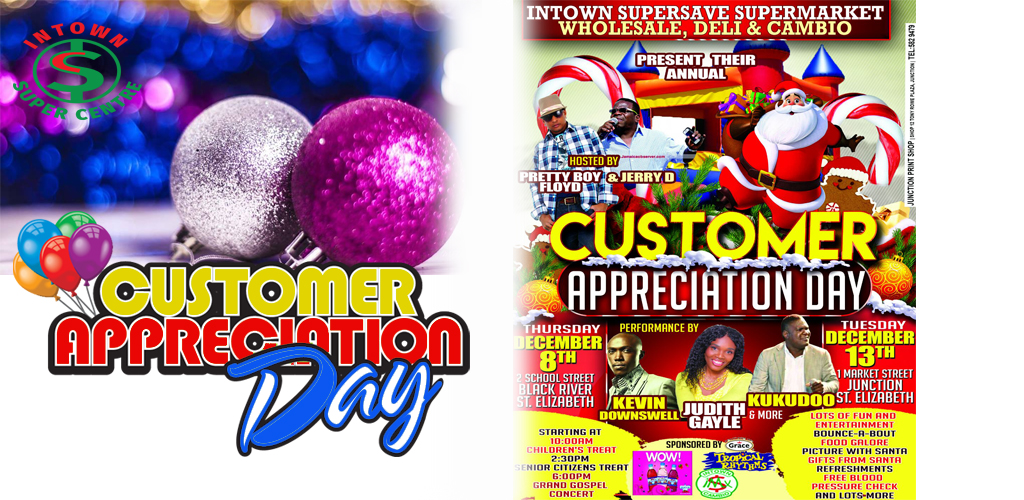 In the spirit of giving back to the communities that it serves Intown Super Save over the years has consistently and generously given to schools and , religious groups. It is a proud supporter of social programmes such as Beauty Pageants, competitions such as Magnun Kings and Queens of Dancehall, Cricket Leagues and Domino Tournaments.
We appreciate our customers a whole lot and so it's a pleasure to serve them in other areas.

Our children's treat and gospel concert is kept every second Tuesday in December at Intown Supersave Junction and Black River. This concert is an annual event that was started in 1997. Since 1997 we have held 9 concerts, this year will be the 10th. It is the largest free gospel concert in Jamaica, which carries a host of national and international artiste. We are the sole sponsor of Intown Supersave Uprising Cricket league which started in 2001. We give back to our community in the form of charities that are given to schools, churches and shut-ins.